What is Metal Roof Restoration?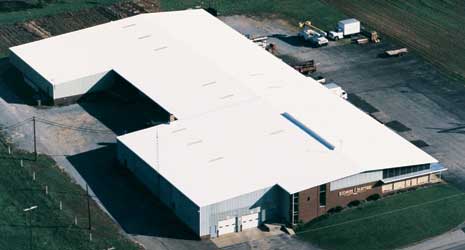 A complete waterproofing system for metal roofs that inhibits rust, stops leaks and provides an energy efficient, long-lasting and attractive finish coat for years of service. All seams are strengthened with fabric reinforcement embedded in our acrylic elastomeric roof coating. Exposed fasteners are sealed from the elements with premium caulking. Finally, the entire surface of the roof is protected with one of Conklin's industry-leading roof coatings. The system is an effetive method for preserving an existing metal roof without the need for costly metal repair or replacement.
By using Conklin Energy Star labled products on a roof, you can lower roof surface temperatures by 15 to 30 percent and decrease the amount of heat fransferred into the building's interior, thus reducing cooling costs and reducing air pollution.
Click here to see the full MR System Brochure
.