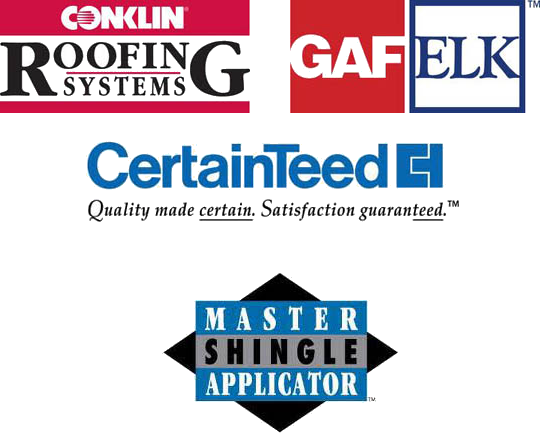 What's the single largest investment you'll make in your lifetime? If you're like most people, it's your home. And that's an investment well worth protecting.

All Dry Roofing knows your home deserves the best. That's why we use products manufactured by top names such as CertainTeed, Conklin, and GAF ELK. All products come in a variety of styles and colors that is sure to add beauty and durability to your home, complementing any architectural design. Best of all, each product is backed by outstanding warranty coverage, the best in the industry!

If there is something you have any questions about, need further information, or would like to schedule an appointment, please feel free to give us a call. You may also stop by our office to view samples and warranty coverage of each product we carry.

Thank you for visiting us.